The New York Times (8/6, B4, Shih) reports, "Merck and Schering-Plough agreed Wednesday to pay $41.5 million to settle class-action lawsuits that accused them of withholding unfavorable results of a clinical trial of the cholesterol drugs Vytorin [ezetimibe and simvastatin] and Zetia [ezetimibe]." In January 2008, the companies "released a study — completed nearly two years earlier — that showed that the medicines, the work of a joint venture, were no more effective in unclogging arteries than a pre-existing and less expensive cholesterol treatment." The agreement "resolves more than 140 claims filed by consumers and insurers who bought, used or paid money toward the purchase of Vytorin and Zetia."
The Wall Street Journal (8/6, Loftus) reports, "Some suits alleged the drugs caused personal injuries, or sought a court order that the companies pay for medical monitoring of users and drugs." For their part, "the companies have said data-quality problems with the study required repeated analyses, and that top company officials didn't know the results until shortly before they were released." Merck and Schering also "agreed to pay $5.4 million and comply with certain rules" last month, settling "a probe by 35 US states and the District of Columbia into whether their handling of the…study violated consumer-protection laws."
But, the companies "did not acknowledge any wrongdoing or liability as part of the settlement," the AP (8/5, Johnson) reported. Bruce N. Kuhlik, executive vice president and general counsel at Merck, noted that "these agreements will allow the companies to avoid continuing defense costs and remain focused on discovering, developing, and delivering novel medicines and vaccines." Currently, "Merck is in the midst of a $41.1 billion buyout of" Schering in a deal that is "set to close in the fourth quarter."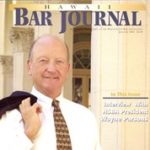 A resident of Honolulu, Hawaii, Wayne Parson is an Injury Attorney that has dedicate his life to improving the delivery of justice to the people of his community and throughout the United States. He is driven to make sure that the wrongful, careless or negligent behavior that caused his clients' injury or loss does not happen to others.