Remember in July 10, 2015 when the "21st Century Cures Act" passed the House of Representatives? Don't remember? Me either. It wasn't much news nationally and way out here in Hawai'i I don't recall it making the news. Recently I read a December 10, 2015 report from Inside Health Policy (IHP) that discussed the 21st Century Cures Act and an August 7, 2015 strategy meeting orchestrated by the medical device industry that is represented by a medical device trade association known as AdvaMed. You might be interested in AdvaMed's members which include corporate giants like Johnson & Johnson. As it turns out the August 7 meeting was to create language in the 21st Century Cures Act concerning medical device safety provisions in preparation for a Senate version of the bill.
At issue are the safety regulations or medical devices which have caused many injuries and deaths to patients in recent years. Surgical mesh, hip and knee implants and other medical devices have been injuring patients at unprecedented levels for the past 10 years.
Congress passes laws that regulate the medical device industry and the member corporations of AdvaMed. The FDA enforces the laws and regulates the device manufacturers. Does it seem odd to you that the FDA is relying upon the corporations that it regulates to write the regulations? The medical device industry has had a questionable record on safety. AdvaMed was used by the "Regulator" _ the FDA _ to create the laws that Congress will pass to regulate its members. And it is still happening. It seems odd to me. In fact it seems wrong.
If your medical device seriously injures you because it has safety defects or just doesn't work, remember how the medical device industry and the FDA work together on moderating safety issues.
And it isn't like the FDA is sending lower-level individuals with technical expertise simply to listen in on what industry wants. According to independent consumer website Worst Pills, Best Pills, the IHP report stated that:
FDA attendees included Dr. Stephen Ostroff, acting FDA commissioner; Dr. Robert Califf, a deputy FDA commissioner and the current nominee to serve as FDA commissioner; and Dr. Jeffrey Shuren, director of the FDA's medical device division. Industry attendees included the president of AdvaMed and senior officers from three leading medical device companies.[4] A meeting summary stated that AdvaMed thanked Shuren and his team "for meeting with AdvaMed regularly during the legislative process for getting the 21st Century Cures Act passed by the House of Representatives."
Talk about the Fox guarding the Hen House!
Follow the news on health care at Worst Pills, Best Pills to protect you and your loved ones from injury and think about using your vote to elect representatives in Washington who will protect your family, not corporations that put profits before people.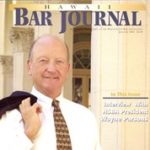 A resident of Honolulu, Hawaii, Wayne Parsons is an Injury Attorney that has dedicate his life to improving the delivery of justice to the people of his community and throughout the United States. He is driven to make sure that the wrongful, careless or negligent behavior that caused his clients' injury or loss does not happen to others.