Yesterday's unveiling of a healthcare reform plan backed by the House Democratic leadership received coverage (though not top billing) from two network newscasts last night. This morning's newspapers, however, describe the plan as an historic step towards universal health insurance. Some of the more in-depth pieces report that Senate Democrats are unlikely to move forward on a plan that resembles the House's offering. The House Blue Dog coalition's apparent skepticism towards the plan also is noted widely. In a front-page story, the New York Times (7/15, A1, Pear, Herszenhorn) reports that "House Democratic leaders took a big step toward guaranteeing health insurance for most Americans on Tuesday as they unveiled a bill that detailed how they would expand coverage, slow the growth of Medicare, raise taxes on high-income people and penalize employers who do not provide health benefits to their workers." Afterwards, "three House committees announced plans to begin voting on the measure this week."
"House Speaker Nancy Pelosi (D-CA) said the bill will move quickly and reiterated that the House will vote on legislation before lawmakers return to their districts for the August recess," USA Today (7/15, Fritze) reports. "Inaction is not an option for us," Rep. Pelosi said.
Republicans to focus on limiting liability lawsuits. Reuters (7/14, Smith, Dixon) reported that Republican Rep. Dave Camp outlined the Republican vision for healthcare reform, commenting that Republicans intended to focus on limiting liability lawsuits, among other things.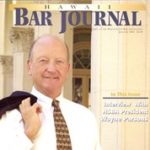 A resident of Honolulu, Hawaii, Wayne Parson is an Injury Attorney that has dedicate his life to improving the delivery of justice to the people of his community and throughout the United States. He is driven to make sure that the wrongful, careless or negligent behavior that caused his clients' injury or loss does not happen to others.