Women who have Hormone Replacement Therapy (hrt) are more at risk for breast cancer according to the American Cancer Society:
Results from the Women's Health Initiative (WHI) have shown that daily use of combined HRT increases a woman's chance of developing breast cancer by about 5% to 6% with each year of use. Out of 10,000 women who took combined HRT for a year, this would add up to about 8 more cases of breast cancer than in those who took no hormones. The longer HRT was used, the more the risk increased.
The incidence of endometrial cancer also increases with estrogen alone HRT, but is not increased with combined HRT (estrogen and progestin in combination):
One study showed that about 1 in 9 women treated with estrogen alone for 3 years developed a type of pre-cancerous change in their endometrium called atypical hyperplasia. Women treated with both types of hormones did not develop this change any more often than women not taking any hormones.
Research also shows increased risk of blood clots, heart attack and stroke.
Hormone Replacement Therapy (HRT) involves a course of medications with female hormones. Usually estrogen plus progestin are the hormones given. Women who have the symptoms of menopause such as "hot flashes", vaginal dryness, mood swings, lowered sex drive and sleep problems are often prescribed HRT. The drugs are administered as pathces, pills or vaginal creams.
Until recently, doctors believed the long-term use of hormone replacement therapy drugs such as Premarin, Depo Provera, and Prempro were safe and protected against osteoporosis and heart disease.
Now, new studies reveal that hormone replacement therapy places women at a higher risk for:
breast cancer
endometrial cancer
ovarian cancer
non-hodgkins lymphoma
heart attack
stroke
blood clots
Have you been seriously injured while on hrt? Let me know your experiences.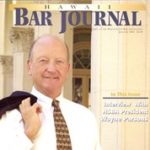 A resident of Honolulu, Hawaii, Wayne Parson is an Injury Attorney that has dedicate his life to improving the delivery of justice to the people of his community and throughout the United States. He is driven to make sure that the wrongful, careless or negligent behavior that caused his clients' injury or loss does not happen to others.