Many Hawai'i residents who suffer from heart conditions take drugs that contain valsartan. There are many different products, not just a single drug. Many "valsartan" products _ but not all _ are contaminated with N-nitrosodimethylamine (NDMA). The FDA has initiated a voluntary recall for contaminated valsartan products and is warning doctors, pharmacists and the public about the contamination, and the risks to consumers.
Here is the July 27, 2018 FDA update on the recall:
On July 13th, FDA announced a recall of certain batches of valsartan tablets because of an impurity, a chemical known as N-nitrosodimethylamine (NDMA). Valsartan is a medication commonly used to treat high blood pressure and heart failure.

NDMA has been found to increase the occurrence of cancer in animal studies. These animal studies were done using amounts of NDMA much higher than the impurity levels in recalled valsartan batches. Based on these animal studies, the U.S. Environmental Protection Agency considers NDMA a probable human carcinogen—a chemical that can increase the risk of cancer in humans.

NDMA is found in some water supplies and in some foods. Consuming up to 96 nanograms NDMA/day is considered reasonably safe for human ingestion. It is estimated that over the course of a person's lifetime, consuming this amount of NDMA would result in less than one additional case of cancer for every 100,000 people. To put this in context, currently one out of every three people in the US will experience cancer in their lifetime.

The amounts of NDMA found in the recalled batches of valsartan exceeded these acceptable levels. The agency wanted to put some context around the actual potential risk posed to patients who used versions of valsartan that may have contained high levels of NDMA. Based on records from the manufacturer of the recalled valsartan, some levels of the impurity may have been in the valsartan-containing products for as long as four years. FDA scientists estimate that if 8,000 people took the highest valsartan dose (320 mg) from the recalled batches daily for the full four years, there may be one additional case of cancer over the lifetimes of these 8,000 people. This assessment led to FDA's decision to have these batches recalled.

Patients taking valsartan from a recalled batch should continue taking their current medicine until their doctor or pharmacist provides a replacement or a different treatment option. It is important to know that not all valsartan products contained NDMA, so pharmacists may be able to provide a refill of valsartan medication from batches that that are not affected by the recall, or doctors may prescribe a different medication that treats the same indications."
At least some of the recalled products were manufactured in China, as reported in Fortune on July 16, 2018:
Teva Pharmaceuticals USA also confirmed the recall, saying in a statement that "29 lots of single and 51 lots of combination valsartan medicines" which were manufactured by Zhejiang Huahai Pharmaceutical and distributed by the Actavis label, were being recalled due to the detection of NDMA.
This is but one example. There are many drug companies and "re-packagers" that sell valsartan.
If you or someone you know is taking heart medication, look at the list of products included in the recall on this FDA website and see if yours is on the list. Or call the prescribing doctor, or the pharmacist who filled the prescription, and ask them if your drug is on the re-call list. They can replace what you are taking with a safe alternative. The FDA recall emphasizes that a patient should not stop taking the medication, but should instead quickly get a replacement from the doctor and pharmacy.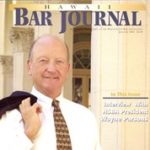 A resident of Honolulu, Hawaii, Wayne Parsons is an Injury Attorney that has dedicate his life to improving the delivery of justice to the people of his community and throughout the United States. He is driven to make sure that the wrongful, careless or negligent behavior that caused his clients' injury or loss does not happen to others.