This week the news broke across the country about a new FDA Warning: Don't use Hydroxycut Dietary Supplements. In Hawaii we don't always get the news about these things and so I have been trying to stay up on food and diet safety issues – particularly when the products are purchased over the Internet where there is less scrutiny of the products. Actually one of my best resources in monitoring this subject – diet and weight loss products – is Injury Board consumer contributor Jessica Smagacz from Atlanta. The FDA warning this week on Hydroxycut is just one in a long series that Ms. Smagacz has been reporting on for months. Her article on Hydroxycut is a great resource for consumers trying to find out about that product: "FDA Warning: Don't use Hydroxycut Dietary Supplements" by Jessica Smagacz.
Over a year ago the subject of possible health threats from Hydroxycut use were widely publicized in the news:
http://www.youtube.com/watch?v=q8HAcPqiOhU
Note that the Hydroxycut manufacturer touted "double-blind research" studies as proving that the products work and are safe. But as the doctor in the interview points out, these products are not regulated by the FDA and so consumers who use them are at risk and must hope that the corporations making the products care about health and safety as much as they do about slick advertising and profits.
Jessica Smagacz has been alerting consumers about safety issues for many diet and weight-loss products. Her prior articles summarize the history of a large number of weight-loss products that everyone should be careful in using:
"Weight-Loss Products Safety Alert Expanded by FDA" by Jessica Smagacz;
"Tainted Weight Loss Pills" by Jessica Smagacz
In "Tainted Pills" Jessica reports on the products that weight-loss customers should watch out for:
The weight loss products FDA is warning about include:

| | | |
| --- | --- | --- |
| Fatloss Slimming | 2 Day Diet | 3x Slimming Power |
| Japan Lingzhi 24 Hours Diet | 5x Imelda Perfect Slimming | 3 Day Diet |
| 7 Day Herbal Slim | 8 Factor Diet | 7 Diet Day/Night Formula |
| 999 Fitness Essence | Extrim Plus | GMP |
| Imelda Perfect Slim | Lida DaiDaihua | Miaozi Slim Capsules |
| Perfect Slim | Perfect Slim 5x | Phyto Shape |
| ProSlim Plus | Royal Slimming Formula | Slim 3 in 1 |
| Slim Express 360 | Slimtech | Somotrim |
| Superslim | TripleSlim | Zhen de Shou |
| Venom Hyperdrive 3.0 | | |

The above products are sold online and some retail stores. FDA has not approved any of these products. They are being marketed as dietary supplements or are marketed as natural or only contain herbal ingredients. HOWEVER, these weight loss products "actually contain potentially harmful ingredients not listed on the product labels or in promotional advertisements."
In her article "Weight-Loss Products Safety Alert Expanded by FDA" she adds to the list:
Dr. Janet Woodcock, the director of FDA's Center for Drug Evaluation and Research said, "These tainted weight-loss products pose a great risk to public health because they contain undeclared ingredients and, in some cases, contain prescription drugs in amounts that greatly exceed maximum recommended dosages. Consumers have no way of knowing that these products contain dangerous drugs that could cause serious consequences to their health."

These products are promoted and sold on various websites and some are even sold in some retail stores and beauty salons. They are illegal and have not been approved by FDA.

The active pharmaceutical ingredients include:

fenproporex — a controlled substance not approved for sale in the United States
fluoxetine — an antidepressant available by prescription only
bumetanide — a potent diuretic available by prescription only
furosemide — a potent diuretic available by prescription only
rimonabant — a drug not approved for sale in the United States
cetilistat — an experimental obesity drug not approved for sale in the United States
phenytoin — an anti-seizure medication available by prescription only
phenolphthalein — a solution used in chemical experiments and a suspected cancer-causing agent that is not approved for sale in the United States
Weight-loss is a huge issue for many Americans and these products garner lots of attention and sales. Be careful. Do your homework.
The Hydroxycut situation was the subject of an FDA alert and a news story in the Los Angeles Times. The LA Times story – FDA warns consumers to stop using Hydroxycut dietary supplements on May 1, 2009 warned that "Consumers using Hydroxycut products should immediately stop taking the dietary supplements, the Food and Drug Administration warned today after receiving reports of serious health problems related to the drugs. "
Iovate Health Sciences Inc. of Oakville in Ontario, Canada, makes the Hydroxycut product line and it is distributed by Iovate Health Sciences USA Inc. of Blasdell, N.Y. Hydroxycut is allegedly related to one death and several serious liver injuries according to the FDA. Iovate is recalling the products. They have an information note at their website: "Important Information Regarding The Recent FDA Consumer Advisory" dated Friday May 1, 2009.
The LA Times report states:
The FDA has received 23 reports of serious health problems including jaundice, elevated liver enzymes and liver damage requiring liver transplant. Other health problems reported included seizures, cardiovascular disorders and rhabdomyolysis, a type of muscle damage that can lead to other serious health problems such as kidney failure.
Symptoms of liver injury include jaundice and brown urine according to the FDA. Other symptoms include nausea, vomiting, light-colored stools, excessive fatigue, weakness, stomach or abdominal pain, itching and loss of appetite.
"The FDA urges consumers to discontinue use of Hydroxycut products in order to avoid any undue risk," said Linda Katz, interim chief medical officer of the FDA's Center for Food Safety and Applied Nutrition. "Adverse events are rare, but exist. Consumers should consult a physician or other healthcare professional if they are experiencing symptoms possibly associated with these products."
Hydroxycut products are advertised fat burners, energy enhancers, low-carb diet aids and for water loss. The list of products being recalled by Iovate includes:
Hydroxycut Regular Rapid Release Caplets
Hydroxycut Caffeine-Free Rapid Release Caplets
Hydroxycut Hardcore Liquid Caplets
Hydroxycut Max Liquid Caplets
Hydroxycut Regular Drink Packets
Hydroxycut Caffeine-Free Drink Packets
Hydroxycut Hardcore Drink Packets (Ignition Stix)
Hydroxycut Max Drink Packets
Hydroxycut Liquid Shots
Hydroxycut Hardcore RTDs (Ready-to-Drink)
Hydroxycut Max Aqua Shed
Hydroxycut 24
Hydroxycut Carb Control
Hydroxycut Natural
The products contain a variety of ingredients and herbal extracts.
The FDA has not received reports of serious liver injuries for all Hydroxycut products, Iovate is recalling all the products listed above. Hydroxycut Cleanse and "hoodia" products are not affected by the recall. However some companies selling hoodia were sued by the Federal Trade Commission on charges of deceptive advertising for claiming that their produce would help people lose weight.
Consumers who have any of the products involved in the recall are advised to stop using them and to return them to the place of purchase.
Andrea Chang of the LA Times has provided a good summary of what consumers and health care professionals should do if they suspect an adverse reaction to a Hydroxycut product:
Healthcare professionals and consumers are encouraged to report serious side effects or product quality problems to the FDA's MedWatch Adverse Event Reporting program:

— Online: www.fda.gov/MedWatch/report.htm
— Regular mail: Use FDA postage-paid Form 3500 found at www.fda.gov/MedWatch/getforms.htm and mail to MedWatch, 5600 Fishers Lane, Rockville, MD 20852-9787
— Fax:( 800) FDA-0178
— Phone: (800) FDA-1088

— Andrea Chang
Photo: The FDA has linked the use of Hydroxycut products to serious health problems. Credit: www.bodyshapersfitness.com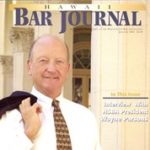 A resident of Honolulu, Hawaii, Wayne Parson is an Injury Attorney that has dedicate his life to improving the delivery of justice to the people of his community and throughout the United States. He is driven to make sure that the wrongful, careless or negligent behavior that caused his clients' injury or loss does not happen to others.