In response to an article I wrote on the H1N1 Swine Flu situation I got a Comment from Lou. He needs help. Can someone tell him what he should do …. about the Flu? Here is Lou's situation:
I returned from Honolulu last month and I was told that I had the virus….swine flu…however, my sister-in-law had this virus. She gave me a hug and that was the beginning of this illness..I flew back to CA and tried not coughing…so now, I am at my home in CA and I would like a suggestion to take medicine over the counter remedies …the doctor that I usually visit, will not see me…until I am feeling better…and without a fever…what can I do for now?
He read my article Swine Flu Crisis Involves Huge Health Controversy and Probably Another Cover-up
I hope that someone out there can give Lou some suggestions. He is in California.
Thanks.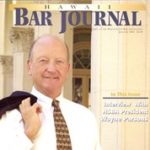 A resident of Honolulu, Hawaii, Wayne Parson is an Injury Attorney that has dedicate his life to improving the delivery of justice to the people of his community and throughout the United States. He is driven to make sure that the wrongful, careless or negligent behavior that caused his clients' injury or loss does not happen to others.