The Wall Street Journal (4/9, B3, Winslow) reports that on Apr. 8, "Roche Holding AG's Genentech, Inc. unit said it is voluntarily withdrawing its psoriasis drug Raptiva [efalizumab] from the market after it was linked with" a "rare, but often fatal brain disorder," progressive multifocal leukoencephalopathy (PML). Previously, the company "disclosed that three cases of the disorder…had turned up in patients taking Raptiva since October, including two that were fatal. A fourth patient died of unknown cause after developing neurologic symptoms." Each of the patients "had been taking the drug for more than three years."
The company "said it made the decision to pull the drug in conjunction with the US Food and Drug Administration (FDA)," the AP (4/9) adds. Genentech estimates that currently "2,000 people in the US are now taking the drug, and about 46,000 worldwide have taken it since its introduction in 2003." Raptiva was "approved for patients with chronic moderate to severe plaque psoriasis." Now, according to Genentech, "no new prescriptions should be written, and the drug will no longer be available at all after June 8." The company recommends that "patients should talk with their doctors before stopping treatment with the drug, because abruptly halting it can lead to sudden worsening of their psoriasis." Bloomberg News (4/9, Chase), Dow Jones Newswires (4/9, Schwiff), and the Los Angeles Times (4/9) Booster Shots Blog also cover the story.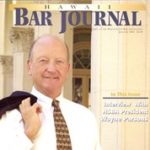 A resident of Honolulu, Hawaii, Wayne Parson is an Injury Attorney that has dedicate his life to improving the delivery of justice to the people of his community and throughout the United States. He is driven to make sure that the wrongful, careless or negligent behavior that caused his clients' injury or loss does not happen to others.