Stephen Barrett, M.D. reports that in his opinion infomercials and medicine don't always mesh:
[T]he vast majority of health-related products promoted through infomercials don't work as advertised. Nevertheless, millions of people buy such products every year. Some buyers trust what is said and think that if the claims were not true, they somehow wouldn't be "allowed." Others think they have nothing to lose if there is a money-back guarantee or free trial. Unfortunately, money-back guarantees are often no better than the products, and "free" trials can be very costly.
If you feel protected because you can challenge a credit card transaction, think again. Even if you protest the sale within 60 days of getting you bill, infomercial companies may have added unauthorized charges and they use the initial transactions an opportunity to "upsell" with faster shipping, larger quantities and other products.
Some marketers just take the money and run. Delay in delivery to exceed the time s its too late to protest to your credit card company is another scam. Promised refunds never arrive again exceeding your credit card's protest period.
How about this one: they give you a number to call for a refund. but it is always busy.
Watch out for "free trials" when they require you to sign up for monthly shipments that will come automatically unless you cancel. They know that a percentage of customers will forget the telephone number to use to cancel or that the number is out of service. Some companies send products that were never ordered.
You may want to visit the infomercial scams.com Web site where thousands of complaints are listed about financial misconduct by infomercial marketers.
What should you do? Be very careful about health-related infomercials and the Web sites of their marketers. If you buy a product, select minimum quantity, no extras and ask your credit card company to reverse the charge if delivery does not come within 30 days after you place the order. When a product is returned, use a delivery service that tracks the package or issues a return receipt. Be able to prove that you returned the product.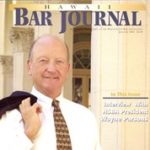 A resident of Honolulu, Hawaii, Wayne Parson is an Injury Attorney that has dedicate his life to improving the delivery of justice to the people of his community and throughout the United States. He is driven to make sure that the wrongful, careless or negligent behavior that caused his clients' injury or loss does not happen to others.