People with cancer and other illnesses or chronic pain syndromes often are prescribed patches that contain pain medication that release constant medication through the skin. I know them well because my wife wore them when she was being treated for end stages of cancer. It turns out that some of the patches have defects and can release too much of the pain drug. The FDA has alerted patients, doctors and care givers of the problem:
The patches are marketed as "Duragesic" but also as generics. According to the FDA article there are several problems that persisted despite an earlier set of warnings by the FDA dating back to 2005:
Despite issuing an advisory in July 2005 that emphasized the safe use of the fentanyl patch, FDA continues to receive reports of death and life-threatening side effects in patients who use the fentanyl patch. The reports indicate that doctors have inappropriately prescribed the fentanyl patch to patients for acute pain following surgery, for headaches, occasional or mild pain, and other indications for which a fentanyl patch should not be prescribed. In addition, the reports indicate that patients are continuing to incorrectly use the fentanyl patch by replacing the patch more frequently than directed in the fentanyl patch instructions, applying more patches than prescribed, or applying a heat source to the patch, all resulting in dangerously high fentanyl levels in the blood.
Several lawsuits have been filed around the country involving these defects and patient deaths. Fentanyl is a powerful narcotic and should only be prescribed for patients who are opioid-tolerant and regularly take opioid pain medication. If you are using or contemplating using Fentanyl pain patches, here is what the FDA wants you to know:
FDA is highlighting the following important safety information on the fentanyl skin patch:

The fentanyl patch should only be used by patients who are opioid-tolerant and have chronic pain that is not well controlled with other pain medicines. They are not to be used to treat sudden, occasional, or mild pain or pain after surgery.
Healthcare professionals who prescribe and patients who use the fentanyl patch should be aware of the signs of fentanyl overdose including the following: trouble breathing or slow or shallow breathing; slow heartbeat; severe sleepiness; cold, clammy skin; trouble walking or talking; or feeling faint, dizzy, or confused. If these signs occur, patients or their caregivers should get medical attention right away.
Patients prescribed the fentanyl patch should tell their doctor about all the medicines that they take. Some medicines may interact with fentanyl causing dangerously high fentanyl blood levels and serious, life-threatening breathing problems.
Patients and their caregivers should be told how to use the fentanyl patch. This important information, including instructions on how often to apply the patch, reapplying a patch that has fallen off, replacing a patch, and disposing of the patch, is provided in the patient information that comes with the fentanyl patch1 [PDF].
Heat may increase the amount of fentanyl that reaches the blood and can cause life-threatening breathing problems and death.

Patients should not use heat sources such as heating pads, electric blankets, saunas, or heated waterbeds or take hot baths or sun bathe while wearing a patch.
A patient or caregiver should call the patient's doctor right away if the patient has a fever higher than 102ºF while wearing a patch.
The New York Times has reported on numerous lawsuits involving death from use of these pain patches. In addition, The Injury Board has a wiki entitled "Duragesic Fentanyl Patch" on the subject of pain patches that is helpful in understanding the entire field.
The patients who use pain patches are already facing huge health issues and it is truly sad when their medications harm rather than help.
The question many people have when confronted with an injury or death is how to find the best lawyer to handle their case. Many lawyers advertise for a specific type of case and then refer potential clients to another law firm that is actually doing the litigation and going to trial in that type of case. If you have such a case, or if you are a reporter or safety advocate investigating Fentanyl pain patch injuries or death, Michael Heygood at the lawfirm of Heygood, Orr & Pearson in Dallas, Texas, is the lawyer who has had the best record of success litigating these cases. The firm handles cases across the country. He can tell you if you have a case or not and if he takes the case you will be well represented. My firm, for instance, does not handle the litigation of Fentanyl pain patch injuries, and if I received a call for a potential case I would refer the client to Michael Heygood's firm. Lawyers know the best law firms to go to for a particular kind of case. For Fentanyl pain patch cases the firm of Heygood, Orr and Pearson are the leaders in the field. You can contact them at:
Michael Heygood
HEYGOOD, ORR & PEARSON
2331 W. Northwest Hwy.
2nd Floor
Dallas, Texas
(214) 237-9001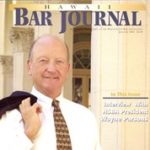 A resident of Honolulu, Hawaii, Wayne Parson is an Injury Attorney that has dedicate his life to improving the delivery of justice to the people of his community and throughout the United States. He is driven to make sure that the wrongful, careless or negligent behavior that caused his clients' injury or loss does not happen to others.