Having been involved in looking for new treatments for my wife who died of cancer last year, I can tell you that watching Clinical Trials is a life and death matter for millions of ill Americans. I learned in that process that you can't always trust what you hear and read about Clinical Trials sponsored by drug companies. They have a huge profit motive and sometimes a positive review will make the drug company huge profits from investors. For that reason I support more government funded research. As with the financial misconduct that we see on wall Street, the pharmaceutical and medical private sector has abused the public. This recent news is important.
The New York Times (4/15, B6, Meier) reports that, "under pressure from the Food and Drug Administration," Coast Independent Review Board of Colorado Springs "got a dose of reality" when it "agreed to temporarily suspend approving federally regulated medical studies or enrolling new patients in ones currently under way." The move "may…affect some of 300 active studies involving human patients that Coast currently oversees on behalf of makers of drugs or medical devices." In the previous month, "Coast first embarrassed itself, then became a Congressional whipping boy" when "undercover federal investigators prepared plans for a sham medical study involving a make-believe surgical product" and non-existent doctors. Coast approved the study."
The Wall Street Journal (4/15, Mundy) reports, "The FDA on Tuesday sent the company a formal warning letter about violations of IRB guidelines. The FDA described it as the largest shutdown of IRBs in the agency's history." According to Leslie Ball, director of scientific-investigations compliance in the FDA's drug division, "the agency asked Coast to stop some aspects of its reviews 'due to serious concerns the FDA has about Coast's ability to protect human subjects.'" A statement by Coast said "it is cooperating fully with the FDA and is undertaking sweeping overhauls 'to ensure maximum protection for human subjects.' It said it plans to put in place a new board chair and new board members."
The AP (4/14) reported, "In the past, company officials complained the firm was 'hoodwinked' by investigators, but said they have since made changes." The Colorado Springs Gazette (4/15, Wineke) reports, "The FDA said it will actively monitor the company and that the restrictions will remain in place until it is satisfied Coast is adequately complying with regulations that protect the safety of human research subjects and that Coast has 15 working days to submit a plan to bring the company into compliance."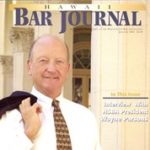 A resident of Honolulu, Hawaii, Wayne Parson is an Injury Attorney that has dedicate his life to improving the delivery of justice to the people of his community and throughout the United States. He is driven to make sure that the wrongful, careless or negligent behavior that caused his clients' injury or loss does not happen to others.