The CBS Evening News (4/30, lead story, 3:05, Couric) reported, "An FDA panel recommended today that prescription Vicodin [hydrocodone bitartrate and acetaminophen] and Percocet [oxycodone and acetaminophen] be banned, and that over-the-counter Tylenol, Excedrin, Nyquil, and Theraflu contain stronger warning labels…The problem, according to FDA advisors, is that they all contain acetaminophen, which can cause liver damage."
The FDA "panel noted that patients who take Percocet and Vicodin for long periods often need higher and higher doses to achieve the same effect," the New York Times (7/30, A1, Harris) reports in a front-page story. "The two drugs combine a narcotic with acetaminophen," and the panel's vote to "recommend a ban on the combination drugs was one of 11 it took" at the meeting. The experts also recommended "that the FDA reduce the highest allowed dose of acetaminophen in over-the-counter pills…to 325 milligrams, from 500," and "to reduce the maximum daily dosage to less than 4,000 milligrams."
The Wall Street Journal (7/1, Favole) notes that the panel "of 37 doctors, pharmacists, and researchers voted on the recommendations Tuesday after spending two days discussing steps the FDA should take to reduce the number of acetaminophen overdoses. Gerald Dal Pan, director of the FDA's office of drug surveillance, said, "Whatever we do on any of these options, it will really affect the whole healthcare system." The agency also noted that the recommendation to pull "from the market a number of prescription products "may" affect 240 pending drug applications. But some on the panel opposed a sweeping withdraw of prescription acetaminophen combination drugs "that are widely used to control severe, chronic pain."
The AP (7/1, Perrone) reports. The panel decided that "if the drugs stay on the market, they should carry a black box warning, the most serious safety label available." Notably, "drug companies avoided the most damaging potential outcome with the defeat of [a] proposal to pull NyQuil and other over-the-counter cold and cough medicines that combine acetaminophen with other drugs."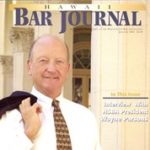 A resident of Honolulu, Hawaii, Wayne Parson is an Injury Attorney that has dedicate his life to improving the delivery of justice to the people of his community and throughout the United States. He is driven to make sure that the wrongful, careless or negligent behavior that caused his clients' injury or loss does not happen to others.