The Associated Press reports from Geneva, Switzerland on Apr. 27, 2009 that "drug company Roche Holding AG said Monday the World Health Organization has enough of the anti-flu treatment Tamiflu stockpiled to treat up to 5 million people who come down with the new strain of swine flu that broke out in Mexico."
"That is on 24 hours standby," said Roche spokeswoman Martina Rupp.
The Roche stockpile is held on behalf of the World Health Organization (WHO). Millions of additional doses are held 85 to 90 governments, Rupp told The Associated Press.
Three-fifths of the WHO stockpiles are held at Roche facilities in the United States and Switzerland and the remaining amount is stored by WHO at different locations around the world, Rupp said.
The stockpiles held at Roche have been donated to WHO and they can be shipped as soon as WHO gives the word, Rupp said.

"They are actually for those countries that are not so well prepared yet," Rupp said.

The firm based in Basel, Switzerland, also can ramp up production to make 400 million treatments a year, and already has key ingredients ready, she said. Roche has agreements with drug makers in South Africa, India and China that allow for more production, but she said she was unable to give figures for production under sublicense agreements.
Britain and Japan are doubling their Tamiflu stores and have placed new orders with Roche, Rupp said.
Tamiflu has been regarded as a first defense against an influenza pandemic since it was shown to be effective against the bird flu outbreak in Asia in recent years. WHO has said it also is effective against the new strain of swine flu – H1N1.
Treatment with Tamiflu takes five days — 10 capsules taken two a day starting within 48 hours of the onset of symptoms.
Countries are rushing to develop contingency plans in case the suspected swine flu being blamed for over 1,600 infections and suspected in up to 103 deaths in Mexico spreads rapidly around the world.
Roche began increasing production of Tamiflu in 2005 after the outbreak of bird flu in Asia, but Rupp said it began cutting back in 2007 as government stockpiles filled up.
The company built up the capacity to make 4 billion capsules a year, or 400 million treatments, Rupp said.
"It was a capacity that was never used because demand was just not that high," she said. "It's obvious. You cannot keep that up and not use it. So we announced that we are going to scale it down."
At the same time Roche said it would keep enough ingredients on hand to expedite the ramp up of manufacturing if needed, said Rupp.
She noted that WHO said in 2005 that stockpiling in advance is the only way to ensure sufficient supplies are available at the start of a pandemic and that anti-viral medicine is just part of the overall plan that countries have to have in place.
Roche shares rose 4.3 percent to 145.60 Swiss francs ($127.88) on the Zurich exchange Monday.
See other articles on the Swine Flu Outbreak and H1NI:
Health Alert For Hawaii: Is The New Swine Flu A Threat To The Islands? by Wayne Parsons
http://honolulu.injuryboard.com/fda-and-prescription-drugs/swine-flu.aspx?googleid=261662
Swine Flu Crisis Involves Huge Health Controversy and Probably Another Cover-up – by Wayne Parsons
http://honolulu.injuryboard.com/medical-malpractice/swine-flu-crisis-involves-huge-health-controversy-and-probably-another-coverup.aspx?googleid=261844
Are MRSA and VRE More Serious Threats Than Swine Flu? by Frank Bailey
http://mountainhome.injuryboard.com/medical-malpractice/are-mrsa-and-vre-more-serious-threats-than-swine-flu.aspx?googleid=261926
See also some very informative websites that elaborate on health aspects of this crisis and that give you the history that is not being reported by major television media outlets. Dr Kadiyali M Srivatsa:
http://www.medifix.org/files/U-Cannula%20Article%20in%20Medical%20Journal.pdf
And also Pat Gardiner, another expert in the U.K. who has been involved for many years and knows about the history and cover-ups.
Ever hear of The GARDINER HYPOTHESIS?
Mutated Circovirus in pigs, the consequences of being treated with heavy use of antibiotics, is followed by MRSA in pigs and then MRSA and C.Diff epidemics take off in humans. A circovirus mutation in Britain in 1999 was covered up. The resulting epidemics spread first around the UK, then to Canada and from there, most recently, to the United States.
Mr. Gardiner is a crusader for truth in this complex health issue:
The people most likely to be handling animals other than their owners are likely to be the vets treating them, often for routine procedures.

The people most likely to be giving the pets and their owners MRSA are veterinarians.

Several series of tests have been taken at veterinary conferences. The results?

Vets, especially livestock vets, carry MRSA in disproportionate numbers. The vets, themselves creditably, although not in Britain,have provided the evidence.

Which is why the Dutch and other Continental European countries target veterinarians for special testing and decontamination at the hospital door. They want to stop them spreading it to other patients under their "Search and Destroy" regime, lately adopted by one private hospital in Dublin.

Alas, that bright bit of spin that pets are the problem has hit the floor at great speed. And worse for the vets, the full consequences are yet to be played out.
There is lot going on here. A knowledgeable source who has been in the middle of this for many years writes:
So, what is the truth? We should find out in the next few days. American officials are reported to be in Mexico and in the pig farms. Vets true, but they can hardly hide up sick pigs in large numbers in such a serious situation, so we should, get reliable reports on the health status of Mexican pigs. The big question is just what do we do if the pigs are sick with Swine Fever. Neither hospitals or pig farms worldwide can face another onslaught of zoonotic disease and the inevitable mutations.
Let's hope the news is hopeful, but more importantly that it is truthful and factual.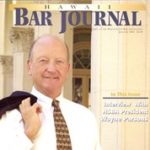 A resident of Honolulu, Hawaii, Wayne Parson is an Injury Attorney that has dedicate his life to improving the delivery of justice to the people of his community and throughout the United States. He is driven to make sure that the wrongful, careless or negligent behavior that caused his clients' injury or loss does not happen to others.