Warfarin (also marketed as Coumadin, Jantoven, Marevan, Lawarin, and Waran) first hit the market in 1948. Back then, though, it was not an anticoagulant; it was rat poison. It didn't take long for scientists to uncover its therapeutic effects, and by the 1950's it was prescribed by doctors to patients at risk for strokes. For the past fifty years, researchers have found undesired side effects. For pregnant women, Warfarin can cause bleeding in the fetus and stillbirths; for everyone else, it can catalyze hemorrhages, osteoporosis, and purple toe syndrome. Recently, another unsettling drug interaction has come to light. It is possible that, for those on dialysis, Warfarin can actually increase the risk of strokes.
If you are on dialysis and taking Warfarin, immediately ask your doctor about this risk.
Scientifically speaking, Warfarin is most often prescribed to patients with atrial fibrillation, a common type of abnormal heart rhythm. To study the effect of Warfarin on atrial fibrillation patients who are also on dialysis, a cohort of medics from Fresenius Medical Care North America and Massachusetts General Hospital followed almost 1,700 patients for more than one and a half years. Their findings suggest that Warfarin increases the risk of stroke for dialysis patients. Interestingly, they found no similar correlation for two other blood thinners, clopidogrel and aspirin). In a story in TheHeart.org:
Boston, MA – A contemporary assessment of the real-world clinical care of patients with atrial fibrillation (AF) has identified those who will gain the most benefit from taking Warfarin therapy [1]. Dr Daniel E Singer (Massachusetts General Hospital, Boston, MA) and colleagues report their findings, taken from the Anticoagulation and Risk Factors in Atrial Fibrillation (ATRIA) cohort, in the September 1, 2009 issue of the Annals of Internal Medicine.

Existing guidelines for Warfarin therapy are based on "old data—randomized clinical trials completed in the 1990s, for the most part," Singer explained to heartwire, "and they don't completely take into consideration the risk of intracranial hemorrhage [ICH]. We were looking to see, 'What is the net benefit of warfarin?'—the good things, ie, a reduction in clot strokes—vs the bad things, ie, increased bleeding into and around the brain."

They found that the net benefit of Warfarin was highest among patients with the highest untreated risk for stroke, because the absolute increase in risk for ICH due to Warfarin remains fairly stable across thromboembolic risk categories. These included those with a history of ischemic stroke and those in the highest CHADS2 category (where patients score 1 point each for congestive heart failure, hypertension, age, and diabetes and 2 points for stroke). Those with a CHADS2 score of 0 or 1 gained no benefit from Warfarin, with net benefit being seen in those with a CHADS2 score of 2 or greater.

We can't go out and anticoagulate everyone over 85, but if you think they are reasonable candidates, the data suggest they will benefit.

Notably, the benefit was greater the older the patient, Singer said, so one of the important messages of this study is that age should not be a barrier to Warfarin treatment, as long as the patient "is not falling and is not terribly demented. We can't go out and anticoagulate everyone over 85, but if you think they are reasonable candidates, the data suggest they will benefit."
It's important to remember, though, that these results are only preliminary. Further, randomized investigations are necessary, as well as thorough evaluations of other possible causes for the increased stroke rate. This study is not a reason to panic; it's a reason to determine more thoroughly the effect Warfarin has on our bodies.
If you are worried about Warfarin, talk to your doctor about it. If it was prescribed to you, then the benefits probably outweigh the risks.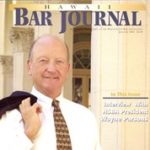 A resident of Honolulu, Hawaii, Wayne Parson is an Injury Attorney that has dedicate his life to improving the delivery of justice to the people of his community and throughout the United States. He is driven to make sure that the wrongful, careless or negligent behavior that caused his clients' injury or loss does not happen to others.