In a study published in the Archives of Internal Medicine (Arch Intern Med. 2009;169(4):391-401) dairy food and calcium intake was studied to see if they play roles that differ among individual cancers. The science to date has been limited and inconsistent and their effect on cancer in total has been unclear.
In the study dairy food and calcium intakes in relation to total cancer, as well as cancer at individual sites, were examined. The National Institutes of Health (NIH)-AARP (formerly known as the American Association of Retired Persons) Diet and Health Study. assessed intakes of dairy food and calcium from foods and supplements with a "food frequency questionnaire". Cancer cases were identified through cancer registries. A Cox proportional hazard model was used to estimate relative risks and 2-sided 95% confidence intervals (CIs).
The study concluded that calcium intake is associated with a lower risk of total cancer and cancers of the digestive system, especially colorectal cancer. During an average of 7 years of follow-up, the study identified 36,965 in men and 16,605 cancer cases in women. Calcium intake was not related to total cancer in men but was associated with total cancer in women:
"the risk decreased up to approximately 1300 mg/d, above which no further risk reduction was observed. In both men and women, dairy food and calcium intakes were inversely associated with cancers of the digestive system (multivariate relative risk for the highest quintile of total calcium vs the lowest, 0.84; 95% CI, 0.77-0.92 in men, and 0.77; 95% CI, 0.69-0.91 in women). Decreased risk was particularly pronounced with colorectal cancer. Supplemental calcium intake was also inversely associated with colorectal cancer risk."
Author Affiliations: Nutritional Epidemiology Branch, Division of Cancer Epidemiology and Genetics (Drs Park, Leitzmann, and Schatzkin), and Division of Cancer Control and Population Sciences (Dr Subar), National Cancer Institute, Bethesda, Maryland; and AARP, Washington, DC (Dr Hollenbeck). Dr Leitzmann is now with the Institute of Epidemiology and Preventive Medicine, University of Regensburg, Regensburg, Germany.
---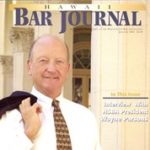 A resident of Honolulu, Hawaii, Wayne Parson is an Injury Attorney that has dedicate his life to improving the delivery of justice to the people of his community and throughout the United States. He is driven to make sure that the wrongful, careless or negligent behavior that caused his clients' injury or loss does not happen to others.