The Department of Health and Human Services is broken. Most Americans know that sad fact. Like the entire regulatory process in our government that is supposed to protect us, the the Department of Health and Human Services was turned over to the elite CEO's of the corporations that have run the country to the brink of failure. So as the saying "when its broke, fix it!" The first step in that process is to get a smart public servant into the helm of the Department of Health and Human Services and Kathleen Sibelius fits the bill to a "T". The normal corporate henchnmen and women are doing everything to derail her appointment because their bosses – corporate executives fearing that they will lose their undeserved big bonuses – are giving the orders. How can Kentucky voters keep electing this guy Mitch McConnell? At the best he is an embarrassment and at the worst …… well enough said. A key issue will be her position on abortion. But even anti abotion Senators appaer to support her nomination. How do you think that issue should affect her nomination? I know there are strong personal beliefs on that issue.
http://www.youtube.com/watch?v=emb0t8qCf0Y
CQ Today (4/23, Armstrong) reports,
"Despite threats from Republicans to delay considering the nomination of Kansas Gov. Kathleen Sebelius as secretary of the Department of Health and Human Services, the Senate agreed Thursday night to schedule a confirmation vote for April 28."
While Majority Leader Harry Reid had sought unanimous consent to schedule a floor vote, Minority Leader Mitch McConnell "objected, saying Republican senators had not had the time they needed to review the nomination." Under an agreement between Reid "and the Republicans, 60 votes – instead of the usual simple majority – will be needed for confirmation."
The National Community Pharmacists Association (NCPA) had this to say about the nomination:
"NCPA congratulates Governor Kathleen Sebelius for her nomination to be Secretary of HHS – a position where she would be the government's point person in the efforts to reform health care. Community pharmacies play a vital role in the delivery of health care. More than 23,000 independent community pharmacies serve millions of patients across America each day, from small rural towns to large urban cities. We want to play an active role in reshaping this nation's health care system to better serve patients. In fact, expanding pharmacist-provided medication management services can be critical to advancing the goals of better management of chronic disease and enhancement of preventative care.

"If confirmed, we hope to provide Governor Sebelius with practical solutions that treat community pharmacies fairly in the Medicare and Medicaid programs, which will ensure patient access to their services. We also share the goals of emphasizing medication adherence, appropriate generic drug utilization, measurable quality care and embracing the new technologies that will all help to lower the cost of health care."
Roll Call (4/23, Brady) reports that Sebelius "is expected to ultimately win the Senate's nod." Similarly, The Hill (4/23, Young) reports that "votes from crucial centrist senators appear to ensure that she will be confirmed." While her "support for abortion rights and her ties to a controversial abortion provider emerged as the major points of contention regarding her nomination," Sebelius "appears to have enough support from anti-abortion-rights Democrats and pro-abortion-rights Republicans." The Hill adds, "With the GOP likely to force a cloture vote and anti-abortion-rights senators from both parties under pressure from activists, the Democratic leadership will be counting on some in the conference to cast what could be problematic votes to get around a filibuster." Still, a spokesman for Reid said that "Democrats are 'confident' they have the 60 votes needed to secure cloture."
The AP (4/23) calls the delay "the latest snag for Obama's attempts to get a Health and Human Services secretary in place to work on a health care overhaul."
Government Executive (4/23, Edney) reports that
"one of the Senate's staunchest abortion opponents, GOP Sen. Sam Brownback, happens to be from Kansas and said he plans to support Sebelius." Brownback's staff "researched the situation and found just two cases where senators opposed Cabinet nominees from their home states."
The Topeka Capital Journal (4/23, Carpenter), Ceci Connolly, on the "44" blog of the Washington Post (4/23), Kate Phillips, in "The Caucus" blog on the website of the New York Times (4/23), and David Golstein, in the "Prime Buzz" blog of the Kansas City Star (4/23) also cover this story.
The Boston Globe (4/23, Rhee) reports that Sebelius' "supporters are none too happy" with the delay. "NARAL Pro-Choice America today sent out an email alert to supporters urging them to contact their senators," and "John Sweeney, president of the AFL-CIO, also criticized the delay." Meanwhile, "Republican National Committee Chairman Michael Steele called on Obama to withdraw Sebelius's nomination unless she answers more questions on abortion."
The AP (4/23, Werner) reports on Steele's call, saying that Steele said she "has not been forthcoming about her ties to a Kansas abortion doctor, George Tiller." The White House declined to comment and Senate Majority Leader Harry Reid's spokesman "dismissed Steele's complaints," calling it "a baseless attack from someone desperate to stake a claim as the leader of the leaderless Republicans and get right with the right-wing of his party."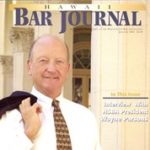 A resident of Honolulu, Hawaii, Wayne Parson is an Injury Attorney that has dedicate his life to improving the delivery of justice to the people of his community and throughout the United States. He is driven to make sure that the wrongful, careless or negligent behavior that caused his clients' injury or loss does not happen to others.