In an Editorial in the Providence (RI) Journal (4/20) they support the Obama administration goal of cleaning up the FDA:
"One important task before President Obama is shoring up the Food and Drug Administration." The Journal said that the "FDA seems to have acquired a certain disdain for its own rules, to say nothing of its intended role" and added that "last year, a study in the Journal of the American Medical Association laid out how corrupt research practices had helped lead to vigorous sales of the painkiller Vioxx." Concluding, the paper said, "President Obama must reverse these sorry developments. Dr. Margaret Hamburg, his choice to head the FDA, must, if confirmed, be a fierce protector of scientific integrity as well as greater transparency, ensuring that doctors' ties to commerce are disclosed."
As the public learns about lacks practices at the FDA and turning their heads the other way as dangerous drugs go virtually untested to market, Big Pharma argues to conservative judges and to Congress and state legislatures that once a drug company gets FDA approval for a drug, a person harmed by a defect in the drug is barred from filing suit. Maybe one indication of the problem can be seen in the statistic that Big Pharma spends more money on marketing than on research:
A new study by two York University researchers estimates the U.S. pharmaceutical industry spends almost twice as much on promotion as it does on research and development, contrary to the industry's claim.

The researchers' estimate is based on the systematic collection of data directly from the industry and doctors during 2004, which shows the U.S. pharmaceutical industry spent 24.4% of the sales dollar on promotion, versus 13.4% for research and development, as a percentage of US domestic sales of US$235.4 billion.
Twice as much for marketing as for research. Oh well, the FDA isn't really looking so lets put our money in to sales! And while we are at it let's lobby Congress for laws stopping people injured by our drugs from bringing claims against us.
This "fox guarding the chicken coop" regulatory process was a keystone of the Republican party over the past 20 years. Hopefully, Obama, with support from the people who elected him will turn on the lights and clean up this disgraceful aspect of health and safety in America. In Hawaii we have a healthy lifestyle and good doctors but we are at the mercy of the Big Pharma machine that puts profits ahead of people and wants to manipulate the FDA process that is in place to protect us. That is one reason that I am supporting Neil Abercrombie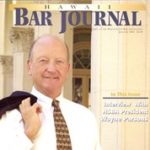 A resident of Honolulu, Hawaii, Wayne Parson is an Injury Attorney that has dedicate his life to improving the delivery of justice to the people of his community and throughout the United States. He is driven to make sure that the wrongful, careless or negligent behavior that caused his clients' injury or loss does not happen to others.